Making Health Literacy Local with the NNLM
Oct 19, 2023, 10:00 am - 11:30 am
Description:
Health literacy affects a person's ability to access, use and understand health care and instructions and can have negative effects on health outcomes. But what is health literacy? What affects it negatively or positively? How can you support health literacy in your community?

Join the Network of the National Library of Medicine Region 7 (NNLM R7) to learn about health literacy, its causes and see live demos of data sources, such as the Census, and health information resources to help customize programming to meet the needs of your local community. This session will also include an introduction to free services and resources from the National Library of Medicine (NLM) and NNLM R7, as well as a live activity to get attendees comfortable searching for data and using NLM resources.

Objectives:
Identify free resources and services from NLM and NNLM to support health programming.
Describe health literacy and its impact on overall health.
Employ free resources to find local data and health information to create health literacy programming.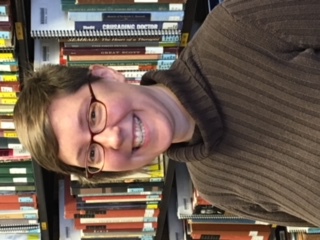 Bio:
Sarah Levin-Lederer (she/her) is a public health professional with eleven years of experience working in outreach, community engagement and health education in a variety of settings. Since 2018, Sarah has been an Education and Outreach Coordinator with the Network of the National
Library of Medicine Region 7 (NNLM R7) with a focus on public health partners and graphic medicine, partner outreach and engagement activities include supporting grantees, teaching online and in person, and program development.

Before joining NNLM R7, Sarah worked for the Philadelphia Department of Public Health on health outreach to refugee and immigrant serving organizations, homeless serving organizations, and the Free Library of Philadelphia (FLP). Coordinating the collaboration with FLP included creating and teaching programs for patrons and staff, writing public health emergency plans that included FLP as a response partner, and managing the creation and distribution of health information bookmarks.
This webinar will be recorded. Please review SCRLC's Code of Conduct prior to the webinar.