SCRLC's 2023 Annual Meeting of the Membership (In Person)
REGISTRATION IS CLOSED.
The Board of Trustees and SCRLC Staff invite you to our 57th Annual Meeting.
Where: Museum of the Earth
1259 Trumansburg Rd., Ithaca, NY
Deadline to register: Friday, October 20
This year we are pleased to have Dr. Rachel Ivy Clarke of the iSchool presenting, 
It's Not Rocket Library Science: Reconceptualizing American Librarianship as a Design Field
For thousands of years, libraries and librarians have designed artifacts to enable access to and use of information resources-everything from cataloging rules to sensory storytimes-but libraries don't talk about it as design work. This presentation will discuss the implicit role of design in librarianship and its effects on user services and professional values, including interactive activities that concretely demonstrate how to explicitly incorporate this new perspective into library work.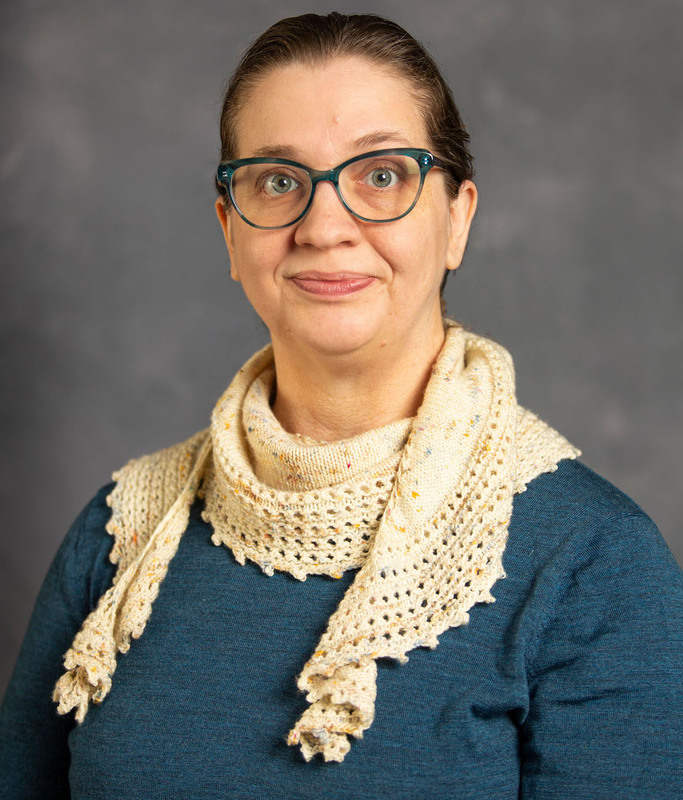 Formerly the cataloging librarian at the Fashion Institute of Design and Merchandising, Rachel Ivy Clarke is currently an associate professor at the Syracuse University School of Information Studies. Her research focuses on the application of design methodologies and epistemologies to facilitate the systematic, purposeful design of library services and education. Her multiple-award-winning dissertation argues that librarianship is more appropriately viewed as a design field rather than a scientific one. She holds a BA in creative writing from California State University, Long Beach, an MLIS from San Jose State University, and a PhD from the University of Washington.
AGENDA

9:30 Networking and refreshments
10:00 Welcome – Megan Biddle, SCRLC Board of Trustees Vice President and Mary-Carol Lindbloom, Executive Director
10:10 It's Not Rocket Library Science: Reconceptualizing American Librarianship as a Design Field with Dr. Rachel Ivy Clarke
12:00 Lunch and Museum Exploration
1:00 Membership Business Meeting
Call to Order – Megan Biddle, Vice President
Roll Call – Matthew Roslund, Secretary
Approval of 2022 Annual Meeting Minutes – Megan Biddle
President's Report – Megan Biddle
Financial Report – Sarah Glogowski, Treasurer
Executive Director's Report – Mary-Carol Lindbloom
Board of Trustees Election – Nominating & Board Development Committee
Bylaws Approval – Sarah Glogowski

 

Adjournment of Business Meeting – Megan Biddle
1:45 Wrap-up/Close
October Board of Trustees Meeting to follow.