2020 Technology and Digitization Grant Applications Due Friday, 11/15
SCRLC members are encouraged to submit creative and innovative proposals to improve regional access and resource sharing through technology. Digitization projects are also encouraged, as they allow materials to be accessed regionally through New York Heritage, New York State Historic Newspapers, and the Empire Archival Discovery Cooperative.
For 2020, applications are especially encouraged for:
projects involving oral history
partnerships increasing representation of and with communities that have been historically and systematically oppressed.
Applications must be completed and submitted electronically to the SCRLC office by Friday, November 15, 2019; send applications and questions to Julia Corrice at jcorrice@scrlc.org.
---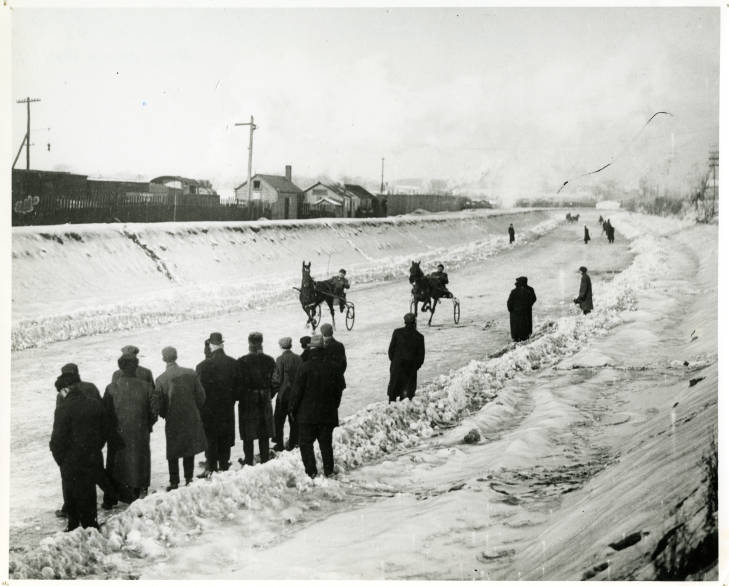 ESLN Happy Hour for Digital Contributors
Going to NYLA? Don't BE LEFT out in the cold!
Want to meet colleagues from across the State who are contributing to New York Heritage, New York State Historic Newspapers, Empire ADC?
Join us at the Henry Street Tap Room for a Happy Hour, sponsored by the Empire State Library Network!
Date and time: Wednesday, November 13, 2019 from 3:30-5:30pm
Free food! Cash bar! Fine company!
We especially look forward to meeting NYLA attendees who are members of organizations contributing digital content to New York Heritage, New York State Historic Newspapers and Empire ADC!
Please RSVP by registering at: https://www.wnylrc.org/events/85
If you have questions about registering, please contact Pat Klaybor at WNYLRC (pklaybor@wnylrc.org or 716-633-0705 extension 100)
---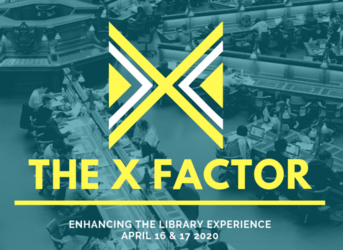 Call for Proposals - The X Factor: Enhancing the Library Experience Conference
The X Factor: Enhancing the Library Experience
April 16 & 17, 2020
Lake Ontario Conference Center
We invite all librarians and library staff to submit proposals for conference presentations, posters, and/or lightning talks. If you are submitting multiple proposals please complete a separate form for each.
Relevant topics include:
Online Experience
Website Design
Service Design
Space Design
Universal Design
Assessment (of websites, services, spaces, etc.)
Accessibility
Ethnography in Libraries
Design Thinking/Personas/Scenarios
Supporting Diversity and Inclusivity through Design
Propose your own topic!
Take Action
*We feature weekly action items that positively contribute to the library community.*'
The Library Complete Census Count Committee has released a LibGuide.
"In this guide, you will find FAQ's for public, academic, and school libraries as well as New York-specific information, and links to other entities in the area who are working on complete count efforts. There are downloadable materials for marketing and training, and there will be information forthcoming in the next few days about training sessions once the details are finalized."
New York Heritage Image
Military parade
The Erie Canal & Women's Suffrage Traveling Exhibits
"Two Hundred Years on the Erie Canal" is being hosted at Alfred University, Herrick Library and "Recognizing Women's Right to Vote in New York State" is at Corning Community College, Arthur A. Houghton, Jr. Library.
Both exhibits also have complementary, detailed online exhibitions available.
The Director's Cup 
Cheery Friday Greetings!
Today's topic could be called, "A Look Back" though it is also a look ahead!
Recently while locating information for a former Board president I serendipitously discovered that our new Board-approved South Central Online Reciprocal Access (SCORA) Program, which will be implemented in January, isn't all that new! Indeed, SCRLC investigated onsite agreements in the early 1970's and by 1974, Houston we had lift off!
The pilot project was called Open Access-of course not quite the same connotation that "OA" has today. The initial pilot involved the libraries of Broome, Chenango, Delaware, and Otsego counties--"Binghamton Public Library" (now Broome County Public Library); Four County Library System; the SUNY libraries of Binghamton, Broome, Delhi, and Oneonta; Hartwick College; and three former corporate libraries (Bendix, IBM Endicott, and Norwich Pharmacal). The pilot later expanded to include Cornell. This was a multitype effort, though the schools are glaringly absent. I imagine some high school students participated through their public library.
What happened to the pilot program? Board discussion in the late 70's indicates that they felt interlibrary loan would suffice for everyone's research needs. Diane and I could not find a memo officially dissolving the pilot. The final mention of it is in the November 20, 1980 meeting minutes: "Raymond Smith pointed out that the pilot project apparently has ceased to exist." It was certainly a time of major change for SCRLC -- a move, new director and staff, and different priorities including bringing the Bibliographic and Reference Center (the "r" in BARC used to stand for "reference" before it changed to "referral") in-house and establishing a direct interlibrary loan relationship with Cornell (interlibrary loan requests used to go to the State Library to be referred back).
Although SCRLC's pilot program did not continue (at least in any recognizable form), Rochester Regional Library Council's has been in effect prior to 1973. Western NY Library Resource Council's program has also operated for decades The largest academic libraries in their regions participate (e.g, the University of Rochester and SUNY Buffalo) as do several high schools, public libraries, and special libraries.
It would be great to know more about the successes and opportunities for improvements to SCRLC's "Open Access" pilot program. Maybe it led to some reciprocal borrowing arrangements that are in effect today. Regardless of what happened, we want to facilitate access and borrowing for our serious learners and researchers of the 21st century!
Some caveats and thoughts about the SCORA program:
SCORA is for serious learners and researchers in good standing;
The Rochester and Western NY Councils have not had any issues with their programs;
Students who become familiar with a campus library could be more likely to enroll there in the future (no statistics on this);
Participation may help with the high school-college information literacy continuum;
As a matter of equity, serious learners and researchers in our 14-counties should have access to similar programs that are available in surrounding Councils;
SCORA launches in January, so please sign up to participate today!
Click here for more information about the program.
Click here to participate in it.
Click here to view Monday's SCORA webinar.
Questions? Contact Molly Brown!
Yours in partnership,
Mary-Carol Lindbloom
Executive Director