SCRLC Office Closing
The SCRLC Office will be closed next Thursday and Friday, September 26 & 27 for a statewide ESLN staff retreat. We will reopen Monday, September 30th at 8:30 a.m.
Annual Awards Nominations Due Monday!!
The nomination process is easy. Think of whom you'd like to nominate and complete the nomination form. Descriptions of the awards are included. You can download a nomination form from our website at https://scrlc.org/events/view/6139.
Awards will be presented at SCRLC's Annual Meeting, which will be held on Friday, October 4th at Traditions in the Glen, Johnson City. The deadline for receipt of the application is Monday, September 23, 2019, 4:30 PM.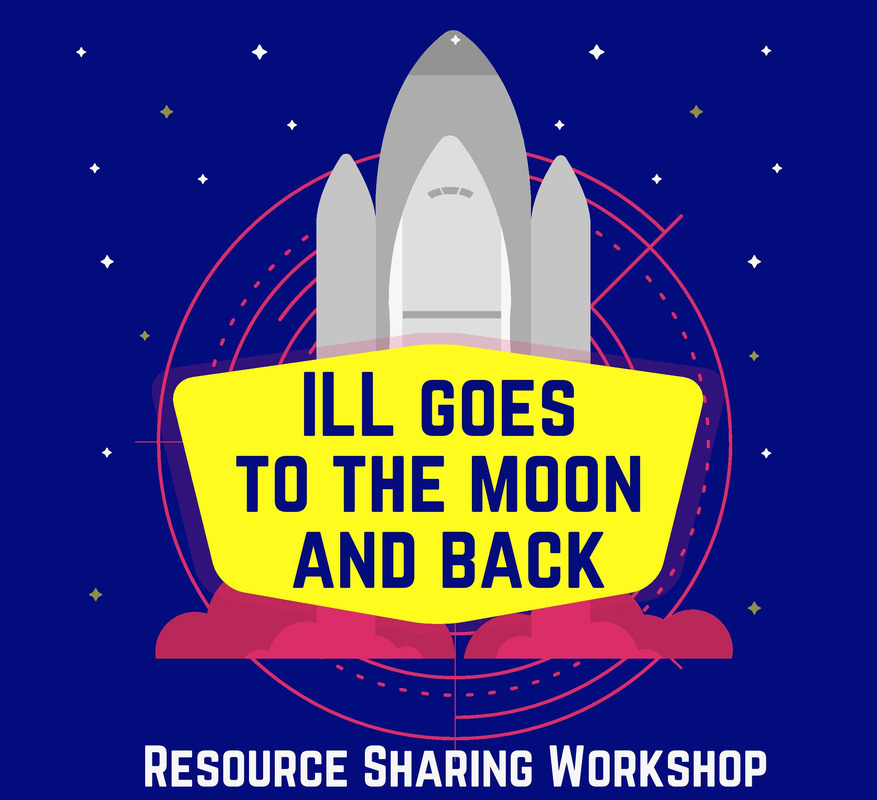 Last Chance to Register!!
We are pleased to announce that Tracy Grimm, Associate Head of Purdue University Archives and Special Collections and the Barron Hilton Archivist from Flight and Space Exploration will be joining us as our Special Librarian to discuss the work she does managing and developing the Flight and Space Exploration Archives. which hold the personal papers of engineers, astronauts, and aviators, including Amelia Earhart, Neil Armstrong, Ralph Johnson and Janice Voss, among others. 
To access the archives main page: https://www.lib.purdue.edu/spcol
To view the Apollo Exhibit: http://blogs.lib.purdue.edu/news/2019/03/18/apollo-archives19/
To register for the 9/24 Resource Sharing Annual Workshop: https://scrlc.org/events/view/6127 
SCRLC's Annual Meeting--Register Soon!
SCRLC's annual meeting falls on Friday, October 4 this year at Traditions in the Glen, Johnson City. The venue is completely accessible. The deadline to register is Monday, September 30, noon. SCRLC's annual meetings are open to everyone in addition to the voting representatives, so please join us whether you are a voting representative, an affiliate member, or even outside!
The workshop portion of the day is on strategic planning--Planning our Future. Strategic planning is an activity that all of us are engaged in on a fairly regular basis, no matter our library, library system, or other cultural organization.
Kirby Edmonds of TFC Associates is our facilitator. We'll learn some basic approaches to strategic planning, how we can overcome strategic planning challenges, and how to incorporate equity and inclusion in the planning process. Being an inclusive organization is essential for all of us, so this is a great opportunity to work with this aspect of the planning process.
To sign up for the annual meeting, visit the registration page, where you can also read Kirby's biographical information. 
New York Heritage Image
Artists with a canvas in a field of wildflowers in the Genesee Valley
The Erie Canal & Women's Suffrage Traveling Exhibits
"Two Hundred Years on the Erie Canal" is being hosted at Edith B. Ford Memorial Library in Ovid and "Recognizing Women's Right to Vote in New York State" is at SUNY Delhi Resnick Library.
Both exhibits also have complementary, detailed online exhibitions available.
The Director's Cup 
Cheery Friday Greetings!
SCRLC is one of nine NYS multitype library systems comprising the Empire State Library Network. As you know, there are also public library systems and school library systems. Since the mid-2000's, all system directors have been part of a wider organization, the New York Alliance of Library Systems (NYALS). We work together on projects and issues important to all system types, e.g. advocacy, inclusion/digital inclusion, the Census 2020, the information literacy continuum from K-12 to college, and shared services. NYALS also works very closely with the New York Library Association (NYLA) for the purpose of advocacy for systems.
The NYALS group met this past Tuesday at the Guilderland Public Library to work on advocacy, review the legislative priorities, and the efforts of the work groups. Jeremy Johannessen, executive director of NYLA was there to provide a legislative update and Lauren Moore, our new Assistant Commissioner for Libraries and State Librarian, brought greetings from the State Library.
Regarding the legislative update, we discussed such areas as the timing of our efforts, with many of us feeling it needs to be sooner rather than later. How do we align with the Governor's priorities? Would that help our funding efforts? Are there more effective approaches that we could try?
We also reviewed and approved the NYALS budget, to which all systems contribute, either directly or through their organization (in the case of SCRLC, it is through ESLN). Bylaws revisions were reviewed, which the steering committee will take back for further work.
Katie Bertrand, Monroe #1's School Library System Director, Library Media Services and the Arts shared a new LibGuide on the Empire State Information Fluency Continuum. It seems to me that this would be a useful source for academic librarians in addition to school librarians. If you are working with information literacy and fluency, check it out!
Yours in partnership,
Mary-Carol Lindbloom
Executive Director