Incorporating Virtual Reality and Augmented Reality
Jan 29, 2019, 10:00 am - 11:00 am
Registration is Closed, but this webinar will be archived on SCRLC's YouTube Page.
Location: Online via Zoom
Audience: 
This webinar is geared towards public librarians, but would also appeal to academic or school librarians interested in learning more about VR and AR.
Description:
Learn about various aspects of Virtual Reality and Augmented Reality, discover different ways they can be implemented, and explore what role libraries can play.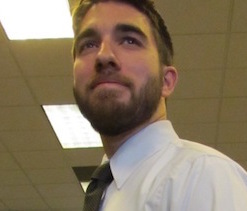 Presenter: 
Austin Olney is an educator, developer, and certified computer professional with teaching experience and hands-on field work in a variety of settings. His specialty is breaking down complex digital concepts into easy-to-understand workshops for students of all ages. He currently has several ALA projects underway and is working towards his network technician certification.