Designing Effective Surveys: Practical Strategies for Any Library
Jul 14, 2017, 9:30 am - 3:30 pm
REGISTRATION CLOSED.
Sponsored by the Empire State Library Network (ESLN)
Location: Onondaga-Cortland-Madison BOCES, Liverpool
Audience: Librarians in all types of library settings; library staff planning to engage in a survey campaign
Description: Despite their common usage in collecting data from a large pool of individuals, surveys require art and skill to be designed effectively and administered deftly. This workshop will help participants to hone their survey development skills through a series of learning activities and discussion points.
Program Outline:
1) Overview
Purpose of Surveys & Questionnaires
Surveys as a Process
Types of Surveys
Also, brief coverage of Rapid Assessment Instruments (RAIs) and Screening Tools
2) Preliminary Planning
Sample Considerations
Design "Pondering"
Initial Measurement Considerations
Resources (Practicality)
Analyzing Analysis
Reporting/Dissemination (Purpose, Audience)
3) Development & Testing
Identifying & Determining What to Measure (Concepts)
Item Construction & Development, including Measurement
Pretest, Pretest, Pretest!
Feedback & Revisions
4) Next Steps (Brief)
Implementation
Data Collection & Retention
Variable Coding
Instructional Activity Methods: Active learning approaches; group work, including within Google Docs (likely); discussions; brief lecture points
Required Materials: Personal laptop highly recommended; Google Drive account (for group work)
Outcomes: After the workshop, participants will:
Better understand the survey process

Know about different types of surveys available to them for specific purposes

Improve on their ability to consider the types of measurement in their survey design

Be able to construct better and/or more effective survey items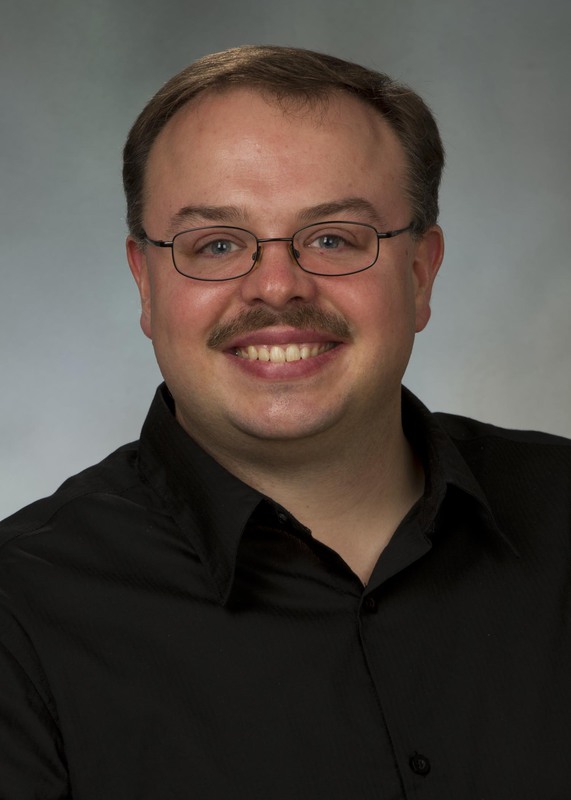 Eugene Harvey is Assessment & Reference Librarian at the State University of New York, College at Buffalo (Buffalo State). Eugene incorporates knowledge of quantitative and qualitative research methods into the everyday workings and projects at E.H. Butler Library, including statistical benchmarking, internal assessment activities, and strategic planning and evaluation.
Eugene has published several peer-reviewed articles, and he has presented at numerous conferences nationally and internationally, including the Library Assessment Conference, Educause, and the Qualitative and Quantitative Methods in Libraries Conference (QQML). Eugene's research and scholarly interests include library assessment & evaluation, social science research design, statistics, institutional collaboration, and learning spaces. Eugene is a former Ph.D. Candidate (ABD) in Social Welfare from Case Western Reserve University (CWRU) in Cleveland, Ohio. He also holds Master's degrees in Library Science (University at Buffalo) and Social Work (CWRU).