Photos from Advocacy Day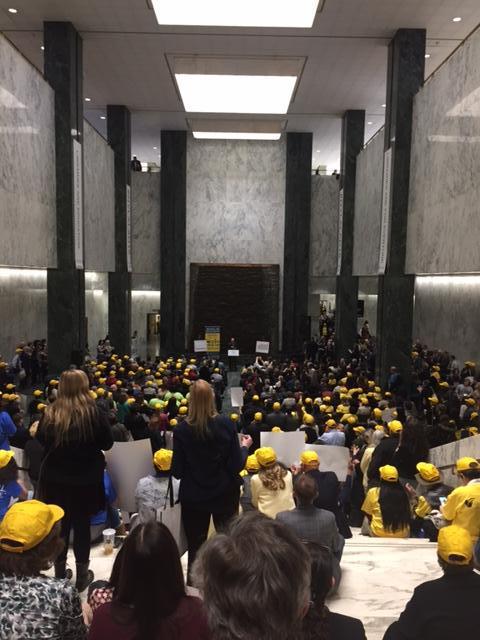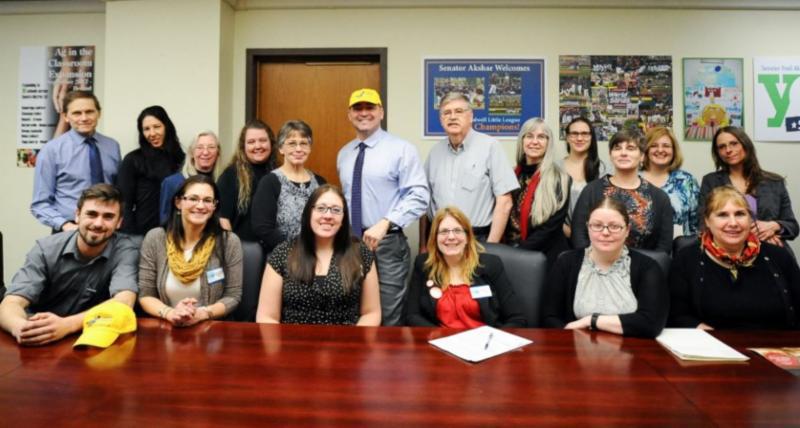 ---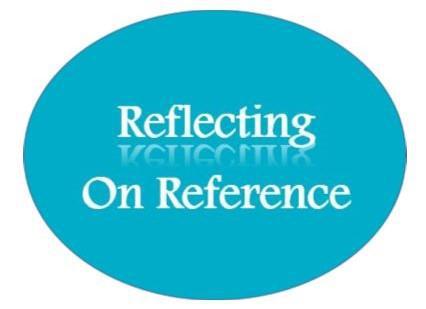 Reflecting on Reference: A one-day conference
Save the Date & Call for Proposals
May 11, 2018 | Hopshire Farm & Brewery, Freeville, NY
Reflecting on Reference is a one-day conference for participants to learn about and discuss the most pressing issues in reference services, including user-centered design, reference and "fake news" and how we respond professionally to uncomfortable or inappropriate reference interactions.
We invite librarians and library staff to submit proposals to participate in
Lightning Talks (less than 10 minutes)
A panel discussion on uncomfortable reference interactions (15 minute talk; participate in a Q&A)
A panel discussion on reference in the age of "fake news" (15 minute talk; participate in a Q&A)
Submit your proposal here by Thursday, March 22nd. If you have questions, contact jphilippe@scrlc.org.
---
New York Heritage Image
Unidentified baby riding a cow, 1906
The Director's Cup 
Cheery Friday Greetings!
This week has flown by!
Thanks for continuing the advocacy efforts, i.e., thanking our legislators for their support over the next few days is key as they are finalizing their one-house budgets. Contact the Governor, too. Whether calling, writing, emailing, or using the advocacy tool form letter-do reach out to him.
This week as been one of planning--Board committee meetings, drafting a new budget, and program planning for spring offerings and beyond. Jessica and the Educational Services Advisory Committee are adding the final touches to a needs assessment survey that will be going out in the weeks ahead. Be thinking about what types of offerings you want too see from us, formats, etc.!
We often struggle with what to charge for our events. SCRLC does not make money on continuing education, but depending on the cost of the workshop--speakers, venue, etc., we may need to charge to break even, especially in the current and continuing budget environment. We absorb costs when we can, including for the upcoming April 13 Active & Engaged Libraries program at Tompkins Country Public Library. Whether you participated in the Social Justice Summit this past July or not, it will be an opportunity to engage with your colleagues on the topic of social justice, diversity, equity, and inclusion in our libraries and organizations. I hope that we see you there!
Yours in partnership,
Mary-Carol Lindbloom
Executive Director