51st Annual Meeting of the Membership
Oct 27, 2017, 9:00 am - 2:00 pm
Celebrating Women's Suffrage @ 100
Location: Seneca Falls Country Club, 2790 State Hwy 89, Seneca Falls, NY 13148
Register by Thursday, October 19

Agenda
9:00 - 9:25 Registration
9:25 – 9:30 Welcome – Mary-Carol Lindbloom, Executive Director
9:30 – 10:15 Women Voted in New York -- Before Columbus - A presentation by Dr. Sally Roesch Wagner
Imagine that women have the right to choose all political representatives, removing from office anyone who doesn't make wise decisions for the future. Living in a world free from violence against them, women will not allow a man to hold office if he has violated a woman. Economically independent, they have the final say in matters of war and peace and the absolute right to their own bodies.
This is not a dream. Haudenosaunee (traditional Iroquois) women have had this authority – and more -- since long before Christopher Columbus came to these shores.
While white women were the property of their husbands and considered dead in the law, Haudenosaunee women had more authority and status before Columbus than New York State women have today. Women of the Six Nation Iroquois Confederacy (the Haudenosaunee) had the responsibility for putting in place the male leaders. They had control of their own bodies and were economically independent. Rape and wife beating were rare and dealt with harshly; committing violence against a woman kept a man from becoming Chief in this egalitarian, gender-balanced society. When women in New York State began to organize for their rights in 1848, they took their cue from the nearby Haudenosaunee communities, where women lived in the world that non-native women dreamed. Amazingly, despite the assimilation policy of the United States, Haudenosaunee women still maintain much of this authority today.
The 2017 centennial of woman suffrage in New York State opens the opportunity for us to explore this new – yet very old – and unknown history of our region. The format of the talk is an informal, story-telling presentation followed by interaction with the audience designed to give you a platform to share knowledge, insights and experiences.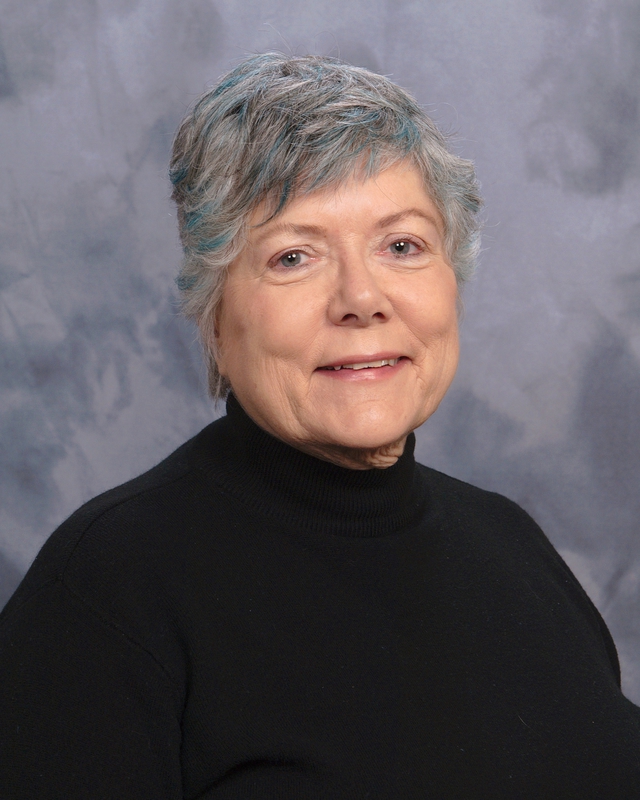 Awarded one of the first doctorates in the country for work in women's studies (UC Santa Cruz) and a founder of one the first college-level women's studies programs in the United States (CSU Sacramento), Dr. Sally Roesch Wagner has taught women's studies courses for 47 years. She currently serves as an adjunct faculty member in The Renée Crown University Honors Program, Syracuse University and the St. John Fisher Executive Leadership Program and is a Public Scholar with Humanities New York.
Author of numerous women's history books and articles telling the "untold stories", her recent publications center on the Haudenosaunee influence on the women's rights movement.
She wrote the faculty guide for Not for Ourselves Alone, Ken Burns' documentary on Elizabeth Cady Stanton and Susan B. Anthony, and appeared in that film and other PBS women's history programs. Dr. Wagner was selected as one of "21 Leaders for the 21st Century" by Women's E-News in 2015.
Founder and Executive Director of the Matilda Joslyn Gage Center for Social Justice Dialogue in Fayetteville, New York, and author of articles on historic house museums, she received the Katherine Coffey Award for outstanding service to museology from the Mid-Atlantic Association of Museums in 2012. Dr. Wagner serves on the Governor's New York Suffrage Centennial Commission.
10:15-11:00 "Why Did it Take so Long for Women to Win the Right to Vote? - A presentation by Susan Goodier
This illustrated talk will focus on the myriad reasons it took three generations of women activists more than seventy years to win the right to vote.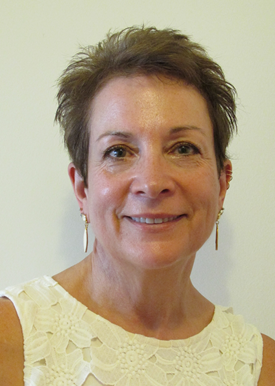 Susan Goodier studies U.S. women's activism, particularly woman suffrage activism, from 1840 to 1920. She earned a master's degree in Gender History in 1999, a doctorate in Public Policy History, with subfields in International Gender and Culture and Black Women's Studies, in 2007, and a Women's Studies master's degree in 2008, all from the University at Albany. At SUNY Oneonta she teaches courses in Women's History, New York State history, the Civil War and Reconstruction, and Progressivism.
 Dr. Goodier is a public scholar for Humanities New York and the coordinator for the Upstate New York Women's History Organization (UNYWHO). She is an editor for the New York History journal; this fall she is editing a double issue on woman suffrage. The University of Illinois published her first book, No Votes for Women: The New York State Anti-Suffrage Movement, in 2013. Her second book, coauthored with Karen Pastorello, is Women Will Vote: Winning Suffrage in New York State (Cornell University Press 2017), marking the centennial of women voting in New York State.
11:00 – 11:10 Break
11:10 - 11:30 Unveiling of "Recognizing Women's Right to Vote in New York State" Traveling Exhibit
11:30 – 12:00 Business Meeting
Call to Order - Sarah Glogowski, Board President
Roll Call – Secretary
Approval of 2016 Annual Meeting Minutes – Sarah Glogowski
President's Report – Sarah Glogowski
Financial Report – Deb Gagnon, Treasurer
Executive Director's Report – Mary-Carol Lindbloom
Board of Trustees Election – Sarah Glogowski
Adjournment of Business Meeting
12:00 - 12:50 Lunch
12:50 - 1:40 Old Songs, Inc. presents NY Women: Singing for Suffrage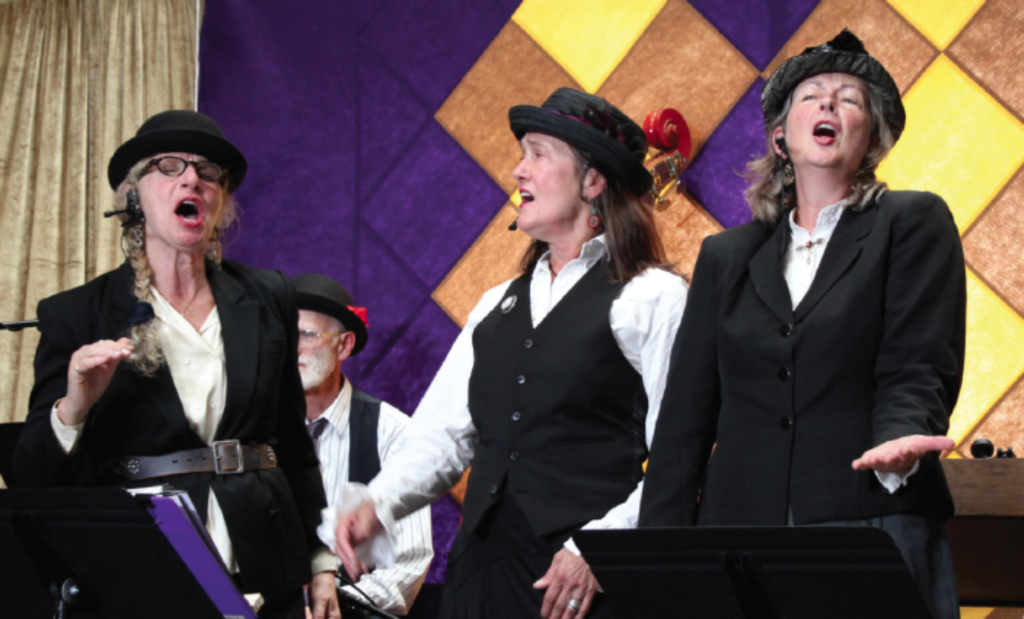 Featuring performers: Dan Duggan, Peggy Lynn, Annie Rosen, Bill Spence, Toby Stover, and George Wilson.
With enlightening narrative, and songs that women sang during the suffrage movement between 1848 and 1920, this dynamic 50 minute performance tells the story of the New York women who worked to reform the inequality of women in the new America. From Lucinda Mott Elizabeth Cady Stanton and Susan B Anthony to Harriet Stanton Blatch, Carrie Chapman Catt Inez Milholland and Alice Paul the story of the most innovative and successful non- violent civil rights reform was waged over 72 years.
Produced, directed and compiled by Andy Spence.
1:40 – 2:00 Awards
2:00 Adjournment
2:00 – 3:00 Board Meeting