Mindfulness for Librarians
Jun 12, 2017, 2:00 pm - 3:15 pm
REGISTRATION CLOSED.
Description: This webinar will provide concrete steps for coping with workplace stress, especially through the adoption of mindfulness. Dr. Richard Moniz, co-author of The Mindful Librarian: Connecting the Practice of Mindfulness to Librarianship will offer some data on mindfulness in general, how it relates to library staff in all types of libraries, and how it can be used to enhance our focus and improve our outlook on our jobs and lives in general . Richard will also share some yet to be published insights uncovered in an upcoming book for ALA entitled The Dysfunctional Librarian: Handling the Difficult Work Relationships. Martin House will offer real-world tips for crafting your job, becoming more engaged, and avoiding the pitfalls that cause us to burnout. Finally, Martin and Richard will share some information on their upcoming 4-week course for ALA entitled Mindfulness for Librarians: Handling Stress and Thriving Under Pressure for those interested in pursuing the topic further.
Outline:
2-3 minutes: Introductions – Martin and Richard
5-7 minutes: Guided meditation w/ Richard along with a few comments afterwards
15 minutes: The basics on why and how we can burnout w/ Martin sharing some bullets from his doctoral dissertation research
20 minutes: Mindfulness as an antidote to stress and general lack of focus w/ Richard sharing some key data and research relating to mindfulness in general and as it directly relates to all librarians
10 minutes: Engagement: Strategies for Engaging w/ Martin providing some additional solutions discovered in his research, many of which overlap mindfulness
5 minutes: Overview of ALA Course
10 minutes: Q&A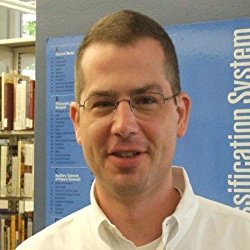 Richard Moniz, MA (History), MLIS, EdD served as Director of Library Services for Johnson & Wales University's North Miami campus from 1997 - 2004 and has been the Director of Library Services at Johnson & Wales University's Charlotte campus since 2004. He has taught undergraduate classes such as Introduction to Computer Science, Microcomputer Applications, World History from 1500 to Present, U.S. History to 1877 and American Government. Additionally, since 2006, he has served as an adjunct instructor for the MLIS program at the University of North Carolina at Greensboro. Courses taught have included Information Sources and Services, Special Libraries, Library Administration, Information Sources in the Professions, and Online Bibliographic Information Retrieval. Dr. Moniz has published in numerous periodicals such as College & Undergraduate Libraries, North Carolina Libraries, Library Journal, and Library Leadership & Management. He is sole author of the textbook Practical and Effective Management of Libraries (2010), co-author of Fundamentals for the Academic Liaison (2014), co-author and co-editor of The Personal Librarian: Enhancing the Student Experience (2014), co-author of The Mindful Librarian (2016), co-author of Librarians and Instructional Designers: Innovation and Collaboration (2016) and co-author of the soon to be released (late 2017) The Dysfunctional Librarian: Handling the Difficult Work Relationships. He also has a contributed chapter in Mid-Career Library & Information Professionals: A Leadership Primer (2011) and in Advances in Library Administration and Organization (2015 edition). He is actively engaged in the profession and has held a number of committee and board responsibilities within ALA LLAMA, ACRL CLS, and Metrolina Library Association (including serving as President of this organization in 2007 and 2015) in addition to other non-profit organizations such as Carolina Raptor Center, Charlotte Museum of History, and Charlotte's Arts & Science Council.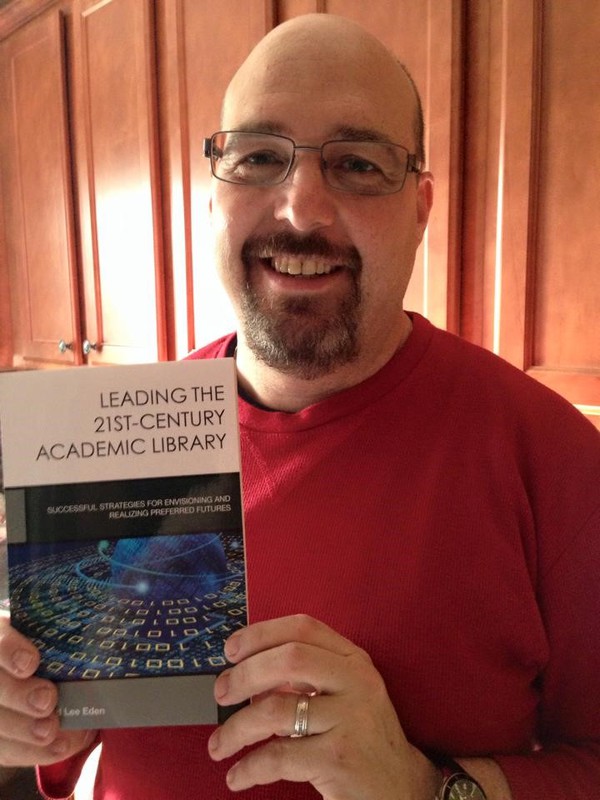 Martin House currently serves as Assistant Director for Public Services at Central Piedmont Community College and joined the college in 2010. Prior to his work at the community college, Martin worked in a variety of roles at the Charlotte Mecklenburg Public Library, where he held a manager role for several years. Having an interest in all things technology, Martin is also a technophile. While largely self-taught, Martin has used his experience with Linux, database administration, web design, and libraries to successfully install and manage the open-source ILS KOHA for a small, German immersion school in Charlotte. Volunteering as the ITS specialist for the school and the library, Martin has enabled the Deutsche Schule Charlotte (DSC) to utilize modern technological tools to help students and staff. In addition, he has re-designed the website (to be published) using the modern WordPress platform which will integrate the library's collection into a single portal.